Art Lessons & Workshops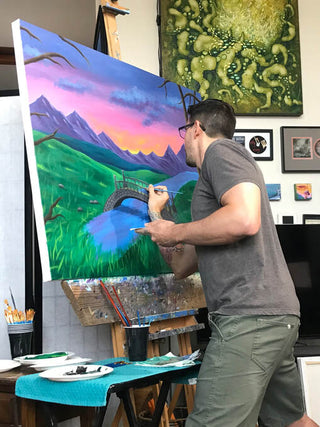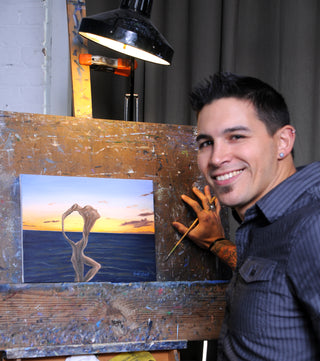 Meet Your Personal Art Instructor JJ Long
JJ is the founder and CEO of JJArtworks™ and has been painting professionally for over 22 years. JJ has a B.A. from the University of New Hampshire in Durham with a focus in oil painting. He graduated from UNH in 2003 and has been a self employed artist since 2005 surviving off of his fine art by selling through art galleries, painting murals in bars and restaurants, doing commission work for clients, and participating in hundreds of art festivals across New England. In February of 2015, JJ discovered his new passion for teaching paint parties and decided to create the Paint Party Professionals branch of his JJArtworks™ art and entertainment business.

In addition to being a painter, JJ is also a vocalist, actor, writer, and voice over artist. For 8 years he performed in two different musical projects where he was fortunate enough to tour the country multiple times and open up for a variety of national acts. Film wise, JJ has made appearances on HBO, the Lifetime Movie Channel, Netflix, and has also done a commercial for McDonalds. Currently he is taking a hiatus from his music and acting careers to spend his full time and energy focusing on the paint party business and expanding the JJArtworks™ brand.

For fun, JJ likes to hang out with his family and friends, watch action movies, listen to music, go to concerts, read, write, sing, paint, play "old school" video games, and visit York Beach, ME. He is also largely into daily fitness, clean eating, self development, meditation, and likes to maintain an overall healthy lifestyle. JJ is eternally grateful to his dedicated artists, staff, and amazing clients he's had over the years.  "Your support is beyond this world!"