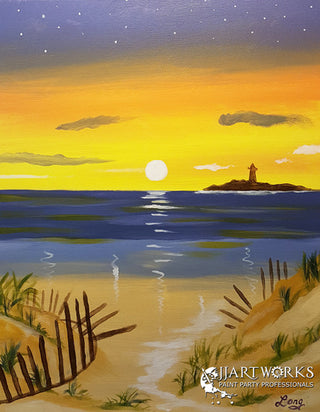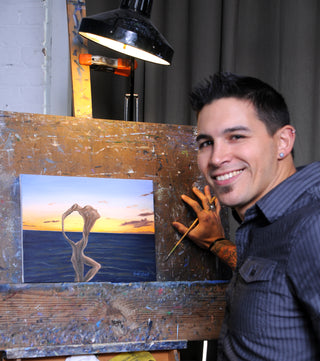 JJ Long
Melrose & Lowell, MA
JJ is the founder and CEO of JJArtworks™ Paint Party Professionals. Although he owns the company, he is still an active art instructor and loves teaching paint parties when he's not busy running the company.  JJ has a B.A. from the University of New Hampshire with a focus in oil painting. He graduated from UNH in 2003 and has been a self employed artist since 2005 surviving off of his fine art by selling through art galleries, painting murals in bars and restaurants, doing commission work for clients, and participating in hundreds of art festivals across New England.  In February of 2015 JJ discovered his new passion for teaching paint parties and decided to create the Paint Party Professionals branch of his JJArtworks™ art and entertainment business.

In addition to being a painter, JJ is also a vocalist, actor, writer, and voice over artist. For 8 years he performed in two different musical projects where he was fortunate enough to tour the country multiple times and open up for a variety of national acts.  Film wise, JJ has made appearances on HBO, the Lifetime Movie Channel, Netflix, and has also done a commercial for McDonalds. Currently he is taking a hiatus from his music and acting careers to spend his full time and energy focusing on the paint party business and expanding the JJArtworks™ brand.

For fun, JJ likes to hang out with his family and friends, watch action movies, listen to music, go to concerts, read, write, sing, paint, play "old school" video games, and visit York Beach, ME. He is also largely into daily fitness, clean eating, self development, meditation, and likes to maintain an overall healthy lifestyle. JJ is eternally grateful to his dedicated artists, staff, and amazing customers he's had over the years.  "Your support is beyond this world!"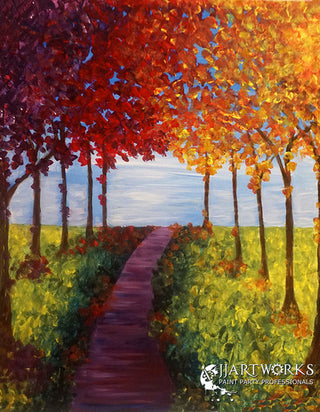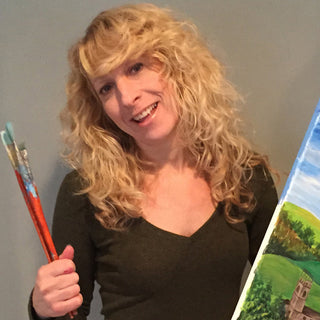 Lauren Cole Perron
Great Neck, NY & Arlington, MA
Lauren is originally from Great Neck, New York and has spent the last 17 years living in Arlington. She attended the University of Bridgeport and received a BFA in illustration. She also took additional courses in textile design at The Fashion Institute of Technology in New York. Lauren began her career in the garment district in New York. She developed a knack for fun, colorful designs and this led her to designing children's fashions and textiles. After working at several children's clothing companies, she got married and moved to Boston.

Her next adventure was working for Stride Rite. She remained there for ten years as a Senior Designer and created many of their major footwear lines including everything from baby shoes, to sneakers, hikers, lighted shoes, boots, dress shoes and high heels. Lauren also consulted doing design work for several brands including Timberland, Nine West Kids, Earth Footwear, Naturalizer, Keds & White Mountain. She enjoys spending time with her family swimming, kayaking, sledding, skiing, and attending baseball games, museums, and several rock concerts a year.

After teaching social painting for 3 years she was thrilled to meet JJ and join JJARTWORKS™ as an artist and teacher. During her paint parties she likes to help everyone uncover their own unique style and learn how to create paintings that reflect their own personal tastes. She loves music & movies and tends to combine trivia and fun facts to relax everyone and add some fun elements to her events.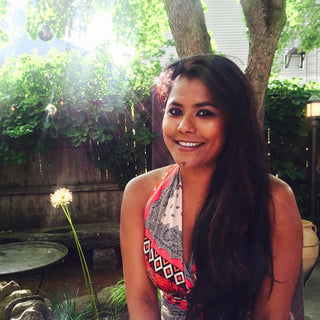 Arch Shotland
Gujarat, India & Elk Grove, CA
Arch is originally from Gujarat, India. Drawing and painting was her passion from a very young age. She would often compete (and occasionally bring home trophies!) in local and state-level drawing and painting competitions. However, her family did not believe that art would lead to a successful career. So rather than pursing her dream of attending MSU Fine Arts (one of India's premier Fine Arts Universities), she submitted to her family's wishes and enrolled into a Communications program, where she received undergraduate and postgraduate degrees. But she was not satisfied.

Within a year, Arch moved to Oxford, UK for 2 years and attended Sunningwell School of Arts. To make a living (and to stay in the country), she moved to London and started working for a Fostering Agency. Nevertheless, her passion for drawing and painting never abated. She often made portraits, sketches and oil paintings in her spare time. She also attended an Art group once a week in the evening where her friends and many artists would get together and paint. It was her favorite day of the week.

Arch moved to Boston in the early 2014 after marrying an American she had met and fallen in love with 10 years earlier in India. In her new life, she had the opportunity to cook gourmet weekly feasts for family and friends, as well as travel all over the world.

Arch met JJ at a paint event held at her apartment complex in 2016. She expressed her love for painting and was excited to learn that he was looking for assistants. As soon as the opportunity arose, Arch began assisting various events for JJARTWORKS, and now teaches and assists on a regular basis. She is finally pursuing a career fueled by her passion for art. And her family couldn't be more proud.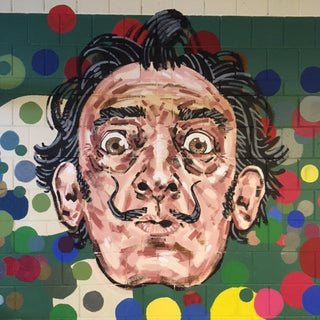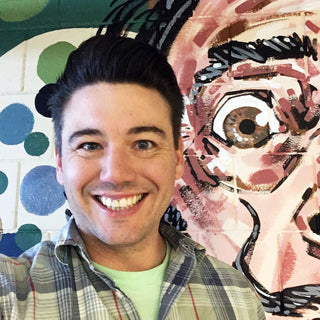 Ryan Hannus
Melrose & Wakefield, MA
Ryan is an art teacher in Lynn, MA (grades 6-8), a freelance illustrator, and an obsessive sketch book artist. He received his BFA through the Art Institute of Boston and a Masters of Education with Lesley University. Ryan is always excited to teach painting events with JJArtworks and looks forward to creating fun masterpieces with you all.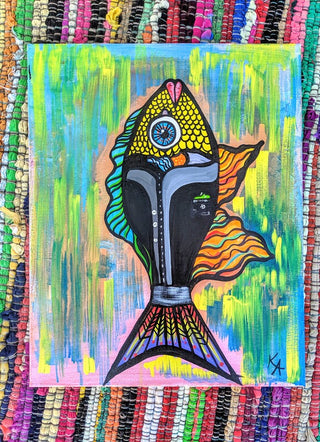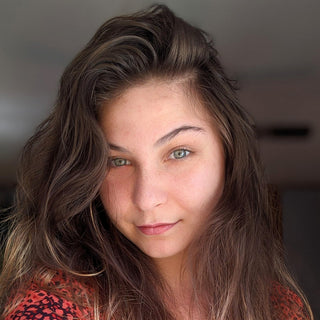 Katrina Anastasi
Bridgton, ME
Whimsical acrylic artist Katrina Anastasi, "Katie", lives in Maine. Known for her bright colors and one of a kind creative imagination there is no limit for the type of subject she can do. She has been painting for many years and feels passionately that being an artist is who she is to her core. Inspiration is found from nature, yoga, and the energy a subject gives off. Her style often uses inspiration from her intuition. Having fun and letting go is important when she creates. "Mistakes" are seen as new pathways and are often incorporated into her art, instead of covered up. Her style is unique, fresh, and without judgement.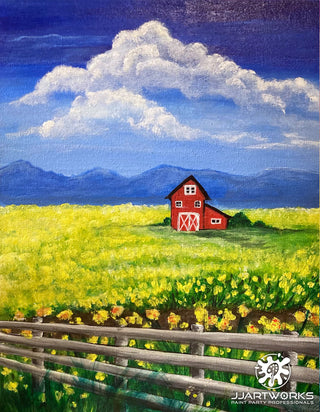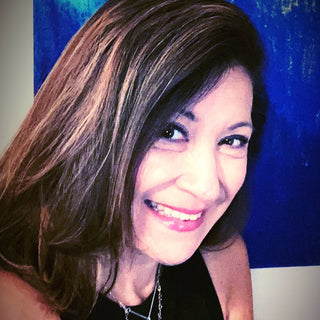 Donna Jean
Lowell, MA
Donna is a well-established mixed media artist from Lowell, Massachusetts. With a strong passion for art from a young age, she now lends her talents to foster and inspire her students ranging from ages as young as 5 years old to students who are just beginning their art careers a bit later in life. She currently works as an Art instructor at Western Ave Studios and is a 5 year veteran at Michael's Stores.

​Driven to reach even more of an audience to share her life's passion, she also worked as a traveling art instructor for Young Rembrandt's and was a featured artist for a holiday segment on local cable television. Her enthusiasm for teaching extends farther than just the classroom and her clientele reaches as far as the Asian continent overseas. Inspiration strikes from anything that sparks joy and the beauty of everyday elements found in nature. Donna is so excited to be a part the JJArtworks team and looks forward to sharing her love for art with you all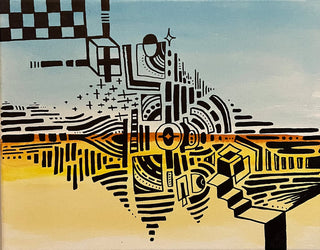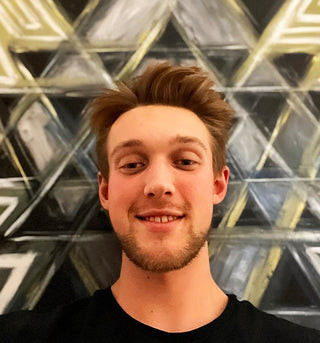 Tanner Damico
Saratoga, NY
Hi my name is Tanner Damico. I am a media artist from Saratoga NY. I have had a really strong passion for making art my whole life. I got my Associates Degree in media art at Suny Adirondack in 2021.

Since then I have been selling my art in public places like coffee shops, libraries and galleries. I have also done freelance murals, graphic designs, photography, filming and editing.

I am a big advocate for meditation, mental health and how relaxing, fun and healing creating art can be. To me there is nothing more freeing than spilling your imagination onto a blank canvas and messin around with some paints. I hope to inspire your imagination and help you learn new painting techniques. Looking forward to creating fun masterpieces with you all.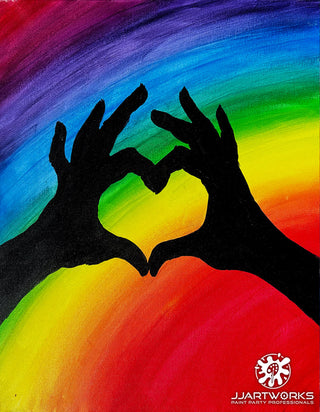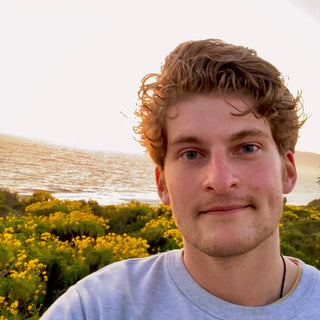 Nate Attie
Rio de Janeiro, Brazil & Brookline, MA
Nate Attie is a Brazilian American Artist who grew up in Rio de Janeiro. From a young age, art was his passion, one that he was encouraged to nurture throughout his years in school. A Fine Arts's Graduate from Kenyon University, Nate is trained in a variety of media including painting, sculpting, woodworking, photography and digital art. His favorite subjects range from expressive portraits to sublime landscapes with vivid colors. 

Easy going, calm and intuitive, Nate looks for ways to share the joy of creation, whether it's in class, collaboration or just in conversation.  Nate looks forward to teaching and growing with the awesome team at JJ Artworks!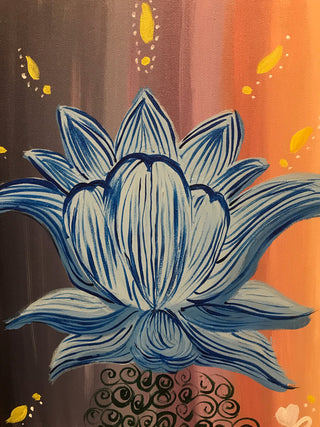 Tiffany Crosby
Melrose, MA & Los Angeles, CA
Tiffany has always had a love for the arts in all forms. A natural entertainer, she began discovering her voice in church choir, chorus and high school musicals. After high school, she earned her Bachelor of Science in Elementary Education at Fitchburg State College. Upon graduation, Tiffany was promoted to Program Specialist at KinderCare Learning Center, which paid the bills, but wasn't fulfilling.

A few years later, the universe smiled upon Tiffany and gave her the intuitive pull she needed to put teaching in the rear-view and shine the light on acting. After two short years building relationships and her resume, she was hired as Melissa McCarthy's stand in for the Hollywood film, The Heat. Watching the movie magic for the first time only fueled her to continue her path and refine her craft and she fully immersed herself into "the work" at Boston Straeon Acting Studio.

While studying and managing Boston Straeon Acting Studio, Tiffany decided to go out of her comfort zone and give stand-up comedy a try. After a few open mics and paid stand up gigs, she realized that stand-up comedy wasn't her passion. Lightning struck twice in 2016 when Tiffany was hired as Melissa McCarthy's stand in the Hollywood film, Ghostbusters. Still feeling the pull to tell stories, she spent the next three years fine tuning her craft and creating a web series, Bench, released in November 2020. 

It wasn't until her brother created JJArtworks Paint Party Professionals that Tiffany realized how therapeutic and freeing painting could be. After attending and assisting JJ at numerous paint parties, Tiffany finally bit the bullet and joined the team as an artist. Now, a full time stay at home Mom, she spends most of her time crafting, painting, and teaching her three year old son. Tiffany is a lot of fun to paint with and will surely entertain you while you "Get lost in a visual dream and stay awhile".