Virtual Paint Parties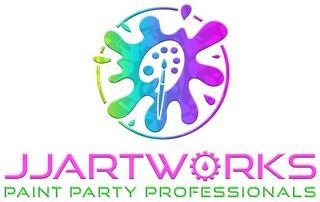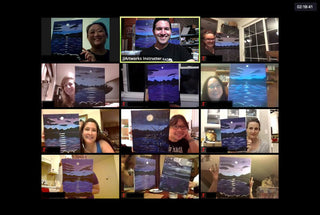 A great way to connect with your team, family, and community during social distancing. This is a fun interactive way to experience corporate events, office parties, team building workshops, kids parties, birthdays, and catching up with friends!
Still Create Memories While Practicing Social Distancing
With some of us still quarantining due to the coronavirus pandemic, we understand that you may be looking for something fresh and new to pass the time. It may feel like we're a bit restricted with life right now, but we can still expand in other ways and create new memories with loved ones and colleagues. That's why we've created virtual paint parties, to help you and the kids escape reality for a while and continue to bond with the people most important in your life.

Our rates for our virtual paint parties are $53 per person for our traditional canvas paint parties. Shipping and handling is included in this price. We can ship our paint kits to your guest's individual homes all across the USA. Expedited shipping is available, as well as international shipping for your coworkers and family members located in different countries outside of the United States. We can also ship out a bulk order of paint kits to one location like an office, apartment, or school for you to disperse to your guests on your own.
We also offer other creative events such as painting on wood signs, coasters, birdhouses, zen gardens, holiday ornaments, ceramic sugar skulls, pumpkins, wall hangings, and much more! To see our full list of specialty events including our rates, please visit our "Pricing" page or click HERE.
Our prices include admission to the event, full art materials along with shipping and handling, up to 2 hours of painting instruction, and photos of the event. We can accommodate 500+ people via our live streaming video software called Zoom. This is a great way to socialize and unwind with your family members, friends, and coworkers.

If you'd like to book your own private Virtual Paint Party with us, please email us at info@jjartworks.com or click on the "Book Now" button below. We'd be happy to help you out with any questions or concerns you have. You can also call us on our main office line at 877-259-8595. We look forward to painting with you soon!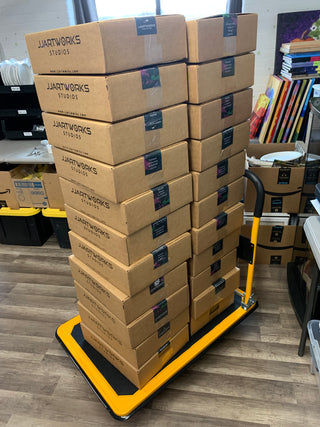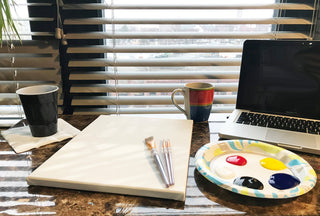 Virtual Paint Kits
Delivered To Your Front Door!
When you book a virtual paint party with JJArtworks, we ship all of your guest's paint kits right to their individual homes! All of our paint kits come pre-sealed in plastic and are carefully packaged. Your health and safety is our utmost priority.
It's Easy To Paint With Us Online
Once you gather your art supplies, it's easy to join us and paint online. Here are the steps to follow. We're the escape you've been waiting for!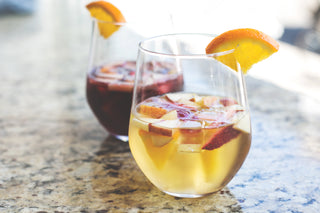 Step #1
Setup your paint station at home and make sure to grab your beverage of choice and some snacks.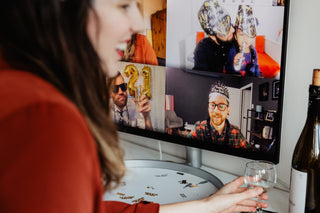 Step #2
We'll email you a link where you can join us on a live video streaming platform such as Zoom, Google Meet, etc.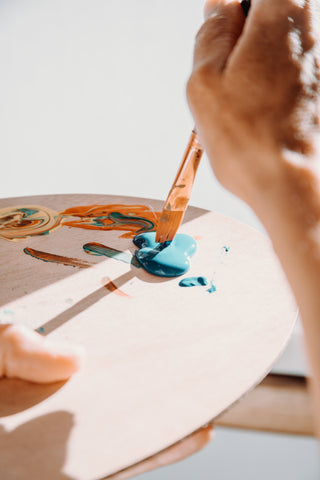 Step #3
Get ready to let your mind wander and escape reality for a bit with a paintbrush. Socialize, unwind, and have some fun!